Latest posts by Michael Gerber
(see all)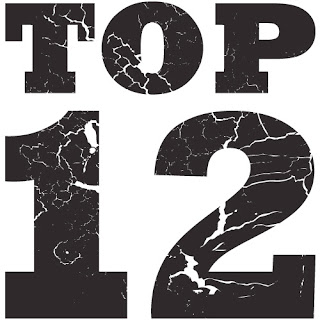 While buying an obscure album of  Beatles covers from Weirdo Records (www.weirdorecords.com ), I was intrigued by their "Top Tens & Stuff" section. Here they post top ten lists by staff members and customers, ranging from "Ten Greatest Jazz Artists" to "Favorite Hip-Hop Instrumentals." One of the lists is "Twelve Apostles of Rock," posted by Gordon Marshall in November 2009.
Like most personal best-of lists, Marshall's includes the pretty-much-expected (James Brown, Elvis Presley, Bob Dylan, Jimi Hendrix) the less-expected (Brian Eno, Bob Marley, Morissey), and the surprising (Holgar Czukay of Can, Robert Wyatt of Soft Machine, and Christian Vander of Magma). Here are his comments on the two Beatles he includes:
John Lennon
"The late great Johnny Ace," Paul Simon called him. Bigger than Elvis, his succession to the latter is the Oedipal story of the modern age. He means more things to more people than any artist who ever lived, period.
Paul McCartney
Wings notwithstanding, Macca makes us all swoon, even the moonlight.
I think Lennon and McCartney make sense if you're making a list of individuals, as opposed to a list of groups—but it's also true that the Beatles, as a group, were exponentially stronger than the individual members. Readers of Hey Dullblog, who would make your list of rock apostles? And are you more inclined to make one of individuals or of groups?
P.S. You can send your own music-related lists to the Weirdo site. They say "If you have a list or just a passing thought that you'd like included here, just email it on over. We're pretty damn friendly about that sort of thing."