Latest posts by Michael Gerber
(see all)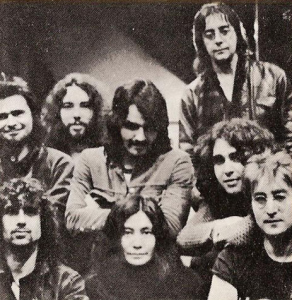 NANCY CARR • I think Michael's comments on the previous post about Paul McCartney's seeking to entertain an audience, while Yoko Ono seeks to instruct one, are right on the mark and help clarify why people frequently can't stand one or the other of them. What I find interesting about their respective tendencies is that both do their best work  (in my opinion, of course) when they ease off those attitudes. When McCartney worries less about whether people will like what he does, and when Ono expresses her musical gifts without apparent concern for whether the results sound explicitly experimental, they sound freer and do some surprising things.
Thus I find myself liking relatively neglected works by both McCartney and Ono, often albums that have been critically panned. "Red Rose Speedway" is one example from McCartney's catalog: many critics at the time of its release (1973) hated it even more than "Ram," which is saying something. Yet, with the exception of the overplayed "My Love," I find this album's playfulness and musical variety delightful. Ono's release from the same year, the double album" Approximately Infinite Universe," similarly doesn't get much positive critical attention, but it's the album of hers I listen to most.
Part of what makes "Approximately Infinite Universe" feel different from many of Ono's other albums is the presence on it of Elephant's Memory, a band she and John Lennon championed with Apple. The band's bluesy sound and solid musicianship give the album a consistent groove, and working with them seems to have brought out Ono's more melodic tendencies. There are songs I could do without — for example, "Catman (The Rosies Are Coming)" goes on way too long — but the good songs are very good. It's true that Ono's voice takes some getting used to, but that effort is worth it.
The slower, more meditative songs are almost all excellent. "Looking Over From My Hotel Window" and "I Want My Love to Rest Tonight" are my favorites. The unevenness in her voice makes the empathy she expresses in "I Want My Love to Rest Tonight" more moving, and the piano in this song is lovely.It's easy to associate Ono only with her more strident singing and deliberately unconventional song structures, just as it's easy to think of McCartney only in terms of his radio hits. But it's worth digging deeper into both of their musical catalogs.