Latest posts by Nancy Carr
(see all)
NANCY CARR * Paul McCartney's "Farewell to Candlestick Park" show, on August 14, is generating some crazy reselling action—tickets for the sold-out show are being hawked  for up to 20 times face value. If you're looking for tickets, take a tip from my recent experience and do everything possible to ensure you're not buying stolen tickets that have been cancelled and will be worthless at the gate, as happened to U2 fans some years ago.
After I bought tickets from Ticketmaster through the American Express presale last Thursday, my email was hacked: and so soon after I bought them, it looks like someone followed a trail. I went back into that email account yesterday to print the e-tickets, and both the confirmation email and the ticket delivery email were missing. Not in the trash either, which hadn't been emptied recently, and where anything I deleted should have been. So I checked the login history for my account, and sure enough there were multiple logins on Thursday from another state.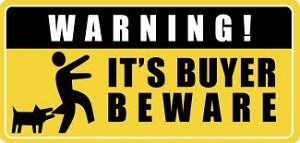 The good news is that Ticketmaster will reissue lost or stolen tickets, and I was able to access my ticket information through the website. After being on hold for quite a while ("Wheel in the Sky" is one of the songs on their current hold loop, and it will be days before I get it out of my head), I spoke to someone who was able to cancel and reissue my tickets.
The bad news is that someone will probably buy the tickets that were stolen from me, and will be turned away at the gate. Odds are that the shady reseller will get away with the money.
So here are some reminders of safe ticket buying and keeping  practices to ensure you don't pay "$2000 for nothing," as the U2 ticket scam story put it:
• If you buy electronic tickets from Ticketmaster or a similar service, watch for suspicious email account activity. Report your tickets lost or stolen if you think your account has been compromised.
• When buying from a reseller, choose one like StubHub that guarantees your entry to the show. This is different from getting your money back. Ebay and your credit card company, for example, may well help you recover the cost of your tickets eventually. But you won't be seeing the show if your tickets are fakes, have been cancelled, or have been duplicated and sold more than once. Read the fine print and be sure that your entry to the show is assured, if that's what you want. You will probably pay more, but if getting in is what matters to you, it's worth it.
• Be suspicious of any reseller who won't transfer electronic tickets to you through the original issuer, but sends you an email. For example, to transfer Ticketmaster seats you have to log in to the website; it's a lot easier to get hold of an email.
• Do everything you can to confirm a reseller's integrity before you buy, because in the end there is no way to be absolutely sure that a ticket purchased from a third party is valid until it is accepted at the gate. The original issuer of the ticket will deal only with the original purchaser, so you can' t call the company up and find out if your ticket has been cancelled.
• Finally, don't post pictures of your tickets (electronic or hard ones) on social media. This sounds obvious, but many people do it, and some later discover that the barcodes from the tickets have been stolen. In that case, whoever gets to the show first gets in. Posting pictures of your tickets is like leaving them lying around in a public place.
The Blue Meanies are out there, people. Watch your (electronic) backs.