Latest posts by Nancy Carr
(see all)
One of the perks of the mega-fame and fortune the Beatles enjoyed in the 1960s was buying cool automobiles. I think that a look at one of the cars owned by each Beatle in the mid-1960s reveals something about the personality of each.
On to the cars: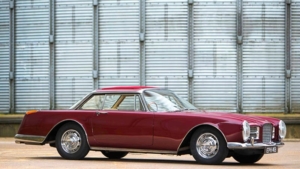 Ringo owned this 1964 Facel Vega Facel II, which autoblog.com describes as "a brutally powerful, but supremely comfortable four-place coupe that didn't skimp on style. Power came from a thumping 6.3-liter Chrysler Typhoon V8 that turned out up to 390 horsepower and could scoot the Facel II to a reported top speed of 150 miles per hour." Ringo's car had a custom engine — bigger than the standard — and was also one of the few right-hand-drive versions made.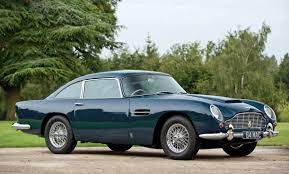 This 1966 Aston-Martin db6 was owned by Paul McCartney, and he has said he captured the beginning of "Hey Jude" on the car's cassette deck (which was equipped with a microphone jack) while on the way back from visiting Cynthia and Julian Lennon in 1968. An article on Automovedia notes that "for all of its hefty price tag and exclusivity, the Aston was a discreet choice for a young rockstar able to enjoy his fame and wealth to the full. Even though the DB6 was new for 1965 it was an evolution of a Fifties design, looking dated with its rounded curves and live rear axle alongside cars like Lamborghini's mid-engined Miura."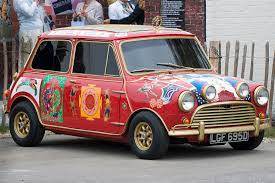 George Harrison loved fast cars with advanced technology, but he also owned this 1966 Mini Cooper S, which is distinctive only by reason of its paint job. That year Brian Epstein gave each of the Beatles a Mini Cooper. George immediately had his black car repainted by  The Fool, the group of Dutch artists that painted the mural on the outside of the Apple boutique and an unused gatefold painting for Sgt. Pepper's Lonely Hearts Club Band. Apparently the designs on the car reflected Harrison's burgeoning interest in Hinduism, and they were based on those in the book Tantra Art: Its Philosophy And Physics. This car appeared in the Magical Mystery Tour film, and inspired a replica car that was auctioned for charity in 2009.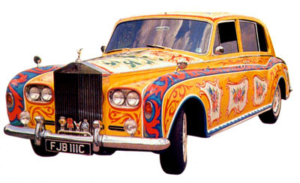 And this is the 1964 Rolls-Royce Phantom V owned by John Lennon, in its final manifestation. The car was originally black, and came with plenty of luxury features, including a television and a cocktail cabinet (John added a record player, a tape player, and a radio telephone). In 1967, Lennon had the car repainted. GQ reports that it was "coated first with a shade of not-so-mellow yellow" and that "artist Steve Weaver then hand-finished the Phantom with a combo of Romany swirls, floral motifs and a zodiac sign for good measure." Fittingly, the job was completed the day before Sgt. Pepper's was released.
I think it's telling that:
Ringo went for a powerful, comfortable, but ultimately fairly conventional-looking car
Paul chose a more stylish auto, but one that had retro styling and that could plausibly be termed "discreet"
George took the plain black car he received as a gift and had people whose work he enjoyed paint it with religious symbolism he found meaningful, definitely one of the best gift ideas I have seen in my life.
John took a car that embodied the staid British upper class and transformed it into the ultimate rolling expression of the counterculture
I'd love to know what others think of these cars and what they say about each Beatle.