Latest posts by Michael Gerber
(see all)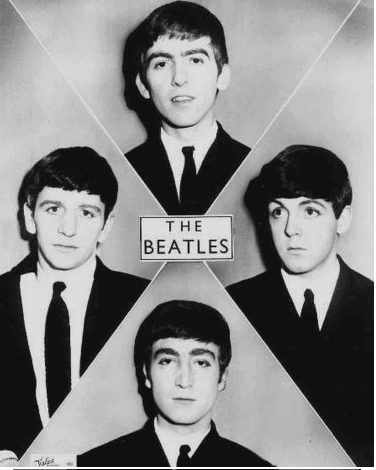 In August 2016, a whole lifetime ago, Devin, Nancy and I looked at the vast pile of writing on this site and asked each other, "Which posts still hold up? Which ones do we like best?" So we read back and back and back, and put together a list, which I'm going to append to the end of this post.
The pile has only grown larger since then. To be honest, I've never really been satisfied with how we surface old material on Hey Dullblog; the posts at the bottom are simply an algorithm—does anybody click on them? To make things worse, I've been terrible about tagging posts, so there's really no efficient way to find all the posts about, say, Brian Epstein, much less all the ones that mention Nat Weiss. With 775 posts, the housekeeping snarl becomes more daunting by the year.
But these recent posts about Beatles podcasts make me think that the appetite for Fab-related deep-dives is actually growing, and this is borne out by our site traffic, which is the largest it's ever been. So here's our list of Dullblog's Greatest Hits from the site's beginning in 2008 to mid-2016. Enjoy.
What Sexy Sadie Did            
The Dizz Gillespie Story
Book Review: The Beatles' Second Album
My Night of Rutlesmania
The Vision of Joe Orton
John, Paul, George, Ringo – and George? (with comments)
I've just seen a face … I think
Thoughts on "Paperback Writer"
Review of Living in the Material World (interview with Shirley Wicevich)
McCartney as the Dickens of Rock
The Argonaut Folly (Part 3)
Lines for George
Keep Em Out vs Let Em In: An Angle on Lennon and McCartney
The Beatles as Wicked-Looking Innovators
John in "Nether-Nether Land"?
Rundgren v. the Beatles
RAM (Paul McCartney Archive Collection)
McCartney's Songs of Empathy
Fool's Goldman: Reliving The Lives of John Lennon
The Forgotten Beatles
Time-Lapse Photography
Wings Over an Alternate Universe
I've Just Seen (Part of) a Face: McCartney on The Colbert Report
Book Review: Beatles vs. Stones
Harry Nilsson: The Shadow Beatle
What if Brian Epstein Lived?
Three Ways: Beatles Write About Landscapes
Bad Alternate Beatles History
Literary Approaches to the Beatles: or, the Difference Between a book and a Record
McCartney and Thackeray: "Queenie Eye" and Vanity Fair      
Cries and Whispers, Crashes and Flutters: 10 Favorite Beatles Musical Micro-moments
Starrtime: Defining Moments from Ringo's Non-Beatles Movies (parts 1 and 2)
"Revolution #9" as One of the Top 5 Beatles Songs? Get Real.
"Understanding Fuddy-Duddy Beatles Haters"
John Lennon and Attachment Disorder
Chaos and Creation in the Backyard: Or, Music to Confront a Small-Scale Void By
The Beatles and History                   
"I'm So Tired": Responsive Notes on the Phenomenon of Beatles Fatigue
Merch, Mind Games, and the Serious Proximity Buzz
"I Hope We Passed the Audition": How The Beatles' Encounter with Abbey Road Studios Changed the World
Let It Be: A Missed Opportunity
Kiss as the Anti-Beatles
Jude Southerland Kessler's Lennon Books: Not Nonfiction
The Black Album: Solo Beatles According to Ethan Hawke
Thoughts on the Python Reunion (and the Beatles)
Joshua Wolf Shenk on Lennon/McCartney (3 takes)
McCartney at Candlestick Park
Interview with Tom Doyle (Man on the Run)
Interview with Luca Perasi (McCartney Recording Sessions)
Fab Foto Fakes: Photoshopping Beatles History
Plastic Ono Band: Threat or Menace?
George and Ringo: The Brothers Fab
The Beatles and National Lampoon: Magical Misery Tour
John and Paul, Friends and Rivals
"Hello Goodbye": The First Crack
Comments and the Spam Filter
My Yoko Problem . . . and Yours?
Allen Klein         
The Meaning of Fun: The Paul is Dead Rumor
Was John Lennon Bipolar?
Explaining Beatlemania via Sex at Dawn
The Beatles' Swan Song
Lester Bangs' Anti-Beatles Sermon
Sgt Pepper and Psychedelic Utopianism
Interview with Chip Madinger (Lennonology)